Forget the Veepstakes: I want a HUD secretary horse race
This is Shutdown Corners, a newsletter about how coronavirus is reshaping urbanism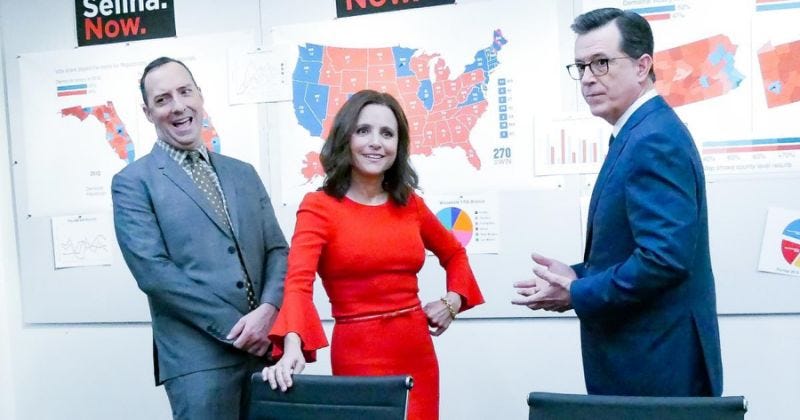 Don't get me wrong, the Vice President is a big deal. As the Democrats and the Biden campaign strategize for November, the right VP choice can be crucial to charting a path to victory. However, I'd like to argue that while the outcome of the veepstakes sends a very important message about the priorities of the potential Biden administration, another crucial staffing selection—for an often overlooked position who can meet some of the biggest political challenges of the moment—is the Secretary of the Department of Housing and Urban Development, or HUD.
Wait, you may think, what about the Attorney General or Secretary of State? Won't those roles be high-profile, and also key to overturning the impacts of the Trump administration? Yes, of course, very much so. But the HUD secretary, traditionally a much more low-key position, will have the power to shape the housing market and create more affordable housing amid an ongoing eviction crisis, improve the way that we recover from natural disasters and build resiliently to combat climate change, and battle systemic racism in a way that can help meet some of the demands of Black Lives Matter activists and advocates, whose peaceful protests across the country have radically shifted our political conversation.
I'm also not saying the HUD secretary necessarily has more power than the VP. It's more a critique of the media's focus, which tends to overlook the more obscure members of the cabinet, as well as an attempt to underscore the unique power the HUD secretary has to address racial injustice and climate change, two of the era's defining crises. Considering the performance of cabinet members during the Trump administration, and their power to enact change, this point should be especially resonant.
Take the HUD secretary's role in fighting systemic racism. One of the issues most central to the lack of black wealth, and the case for reparations, is housing discrimination, and our history of redlining, racial covenants, and discrimination against black homebuyers. Even decades after the Fair Housing Act was passed, the nation's homeownership and wealth gap, and continued segregation, are striking. As Nikole Hannah-Jones recently wrote: "Black families earning $75,000 or more a year live in poorer neighborhoods than white Americans earning less than $40,000 a year, research by John Logan, a Brown University sociologist, shows."
As Julian Castro, the former HUD Secretary, said during a press call in late June, whomever fills his previous position in a hypothetical Biden administration can utilize the cudgel of community development block grants (CDBG), a central funding source used by cities, to force local governments to develop in ways that are more equitable and encourage opportunities for communities traditionally discriminated against. The Obama administration, in its final year, had just launched an initiative to begin doing just that, the Affirmatively Furthering Fair Housing rule (one of numerous fair housing rules gutted by the Trump administration). Using CDBG funding as a means to push communities to strengthen fair housing enforcement could be the linchpin in a broader plan to change our communities.
"This is a spectacular chance to move us in the right direction," Castro said. "We got the ball rolling in 2016 with the AFFH rule, the unfinished business of the Fair Housing Act. Can we get that going again? Can we get cities to put together housing action plans and take it more seriously? That should be the first piece of business the next HUD secretary gets to."
In addition, HUD finances housing vouchers, and the leader of HUD can help push to make them an entitlement, a part of the proposed Biden housing plan (currently, only 1 in 4 Americans who qualify for housing assistance receive it). The department also oversees billions of dollars worth of CDBG grants that form a critical funding source used by communities to rebuild after hurricanes and natural disasters. In 2018, the government sent out $28 billion worth of CDBG Disaster Recovery funding (I previously wrote about shortfalls in the program during Hurricane Sandy recovery). In recent years, this program has just been updated to fund mitigation projects. A new HUD secretary could spearhead a program to massively shift funding towards mitigation, and ideally change the way we think about construction and resilience, changing development to be more adaptive.
The way the nation's communities and real estate industry does, or does not, adapt to climate change carries a significant cost. According to a 2018 report by the Union of Concerned Scientists, "Underwater: Rising Seas, Chronic Floods, and the Implications for U.S. Coastal Real Estate," an estimated 300,000 residential and commercial properties will likely face chronic and disruptive flooding by 2045, threatening $135 billion in property damage and forcing 280,000 Americans to adapt or relocate.
Dr. Ben Carson, current HUD secretary, was frankly derided for his lack of housing experience when he was chosen, and he's overseen an acceleration of the nation's housing crisis, another defining issue in cities across the country, and one that's only more relevant today. I honestly believe a new HUD led by someone with expertise and vision can, like every other federal department, make a difference, and we should, as voters, perhaps focus more on these appointments. A Biden campaign that highlights cabinet picks like this during the campaign can better communicate the scope and breadth of the future administration's vision much better than just focusing on its pick for vice president.
Reading list:
Thanks for checking out Shutdown Corners, a newsletter written by Patrick Sisson, a freelance writer in Los Angeles covering the trends, tech, and policy shaping our cities. Please consider referring to a friend, and if you were sent this, please subscribe yourself. Send any tips, feedback, suggestions, or questions to patsisson@gmail.com.