Can this be the end of "end of cities," please?
This is Shutdown Corners, a newsletter about how coronavirus is reshaping urbanism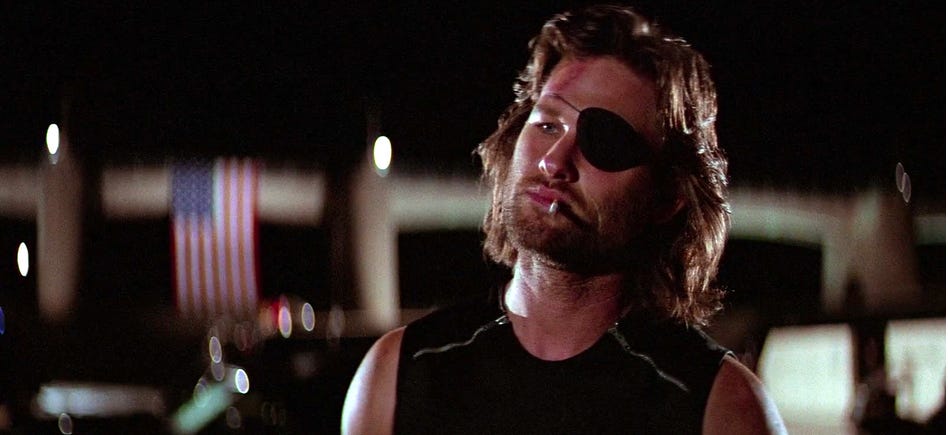 Yes, OK, fine, we, without a shred of doubt, get the point (as if the "escape to the country" headline wasn't blatant enough). Cities are over. Done. Everyone is leaving these virus-spreading, crime-infested, hellholes for the "Suburban Lifestyle Dream."
Except everyone making predictions and passing judgement on urban living in the time of COVID has jumped to said conclusion based on very early and incomplete data, and often, ingrained prejudices. In a story I wrote for GEN, Kenan Fikri, director of research for the Economic Innovation Group, a D.C.-based policy organization that researches entrepreneurship and inequality, summarized it very well: "This debate about whether cities are over is really about whether cities are over for college-educated white people who have the means to choose where to live and work." Jeff Andrews of Curbed looked at the cases being made for the "urban exodus narrative" and found the supporting evidence "at best, flimsy and, at worst, nonexistent."
The COVID crisis, and especially our reaction to it, should, I hope, have you thinking about what community means: how do we maintain it under duress and build back better when the storm passes; how should we formulate government policy to help the greater community; and what is my responsibility to my community (please wear a mask!). What I find as a connective thread among all of these COVID city obituaries—in addition to an almost myopic focus on rent and housing costs—is, for the most part, not a lot of talk about community. I don't say that to judge someone for moving, that's their business. What I mean is, what about the rest of the community, and the city, being left behind in this particular framing of the fate of urban America?
Take this New York Times story about the fate of one of the corporate centers of New York City, and how "Midtown Manhattan, the muscular power center of New York City for a century, faces an economic catastrophe, a cascade of loss upon loss," which is a valid concern, especially for city finances. Who gets to tell their story here? Mostly professionals, including a lawyer and his colleague, a leasing agent, the director of a local business improvement district, and (oddly, to me) Robert A.M. Stern, an architect who designed many of the corporate high-rises. A hot dog vendor and unnamed bartender gets to briefly say their piece, adding some working class color.
But let's look deeper. One of the lawyers, who is now able to comfortably work from his home in Westchester County, misses expense account-fueled drinking and dining at the Rainbow Room. Ahmed Ahmed, the hardworking hot dog vendor (who lives where?) is making just a small sliver of what he did pre-COVID. Inequality, like so many other things, is being accelerated right now, and the story of employment is incredibly lop-sided.
A new report by the Center for an Urban Future paint a stark picture for anyone concerned about those who can't decamp to a suburban home office. In New York City, industries with comparatively minimal employment declines—defined as losing less than 8% of the pre-COVID workforce—include professional services such as finance and insurance and creative industries, the tech sector, legal services, hospitals and healthcare, and grocery stores and food-related retail. Many other sectors have been decimated, hit with job losses ranging from 20% to more than half: full-service restaurants (-68.3%), retail work in clothing stores (-66.3%), personal and laundry services (-57.8%), transit and ground passenger transportation (-45.5%), and services to buildings and dwellings (-39.7%). Notice how the sectors with less impact tend to be mostly high-paying, professionals, the types profiled in the "escape from New York" stories who may be able to afford to suddenly pick up and decamp to the 'burbs, and the impacted sectors are the kinds of jobs that depend in many ways on business from high-paying professionals.
There are so many different communities being impacted in so many different ways by COVID and its economic fallout, and all of them deserve attention. I just wish that more of the coverage and accompanying interviews looked at all the workers in a particular neighborhood, and all the ways community is being challenged. This is why I want an end to "end of cities" stories; we can't do the work of rebuilding cities post-pandemic, and rebuilding them better, if we don't look at the entire city, and only focus on those in a position to leave them behind.
Reading list:
Right now, we're spending a lot of time at home or on our block, with newer, and often geographically narrower, routines. It's makes for a great time to see our neighborhoods in a new way.
Here are a few stories that have helped me see cities and those who live there differently:
Thanks for checking out Shutdown Corners, a newsletter written by me, Patrick Sisson, a freelance writer in Los Angeles covering the trends, tech, and policy shaping our cities. Please consider referring to a friend, and if you were sent this, please subscribe yourself. Send any tips, feedback, suggestions, or questions to patsisson@gmail.com.